Taking a cross-country motorcycle trip can be a fantastic adventure. It can give you the opportunity to enjoy the sights, sounds, and people all over the country in a way no other kind of trip can.
It's something you can tell your children and grandchildren about for years to come. To get the most out of the trip, take the time to create plan carefully. Take into consideration the duration of your trip, what you want to see, and the weather conditions during your adventure.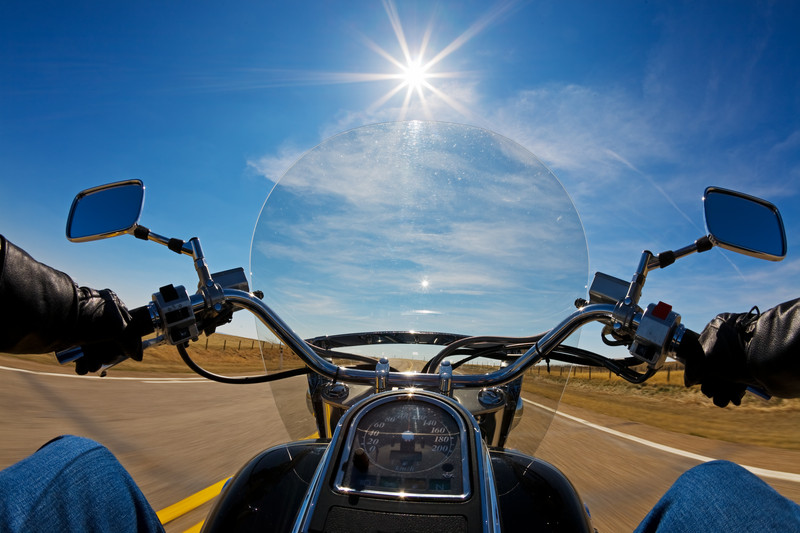 Cross-Country Motorcycle Trip Planning:
While riding across the U.S. might be a dream come true, it can be a very challenging journey. It takes lots of stamina to ride the 3,000 to 4,000 miles it takes to go coast to coast, so you need to be prepared.
It's important to consider whether you should take your own bike or rent a newer one. You must also decide what to take with you and what to purchase along the way. How you'll get home once the ride is over is a crucial step to keep in mind.
Most importantly, you have to consider the route you will take. You should set aside the necessary time for the trip to accommodate the stops you want to make. It is important to begin planning the trip well in advance.
What Do I Need For a Cross-Country Motorcycle Trip?
Your Cross-Country Motorcycle
It is more important to choose a comfortable motorcycle than one that looks cool. Two weeks in the saddle can be very painful on the wrong bike. Be sure to check the tires and any other maintenance on your bike to ensure it can last the distance you plan to travel.
Make sure your motorcycle has been properly serviced before you leave. Bike problems can definitely ruin a fun trip and many issues are avoidable. Although flags and other decorations make your bike look cool, they can quickly become annoying distractions and can even be safety hazards.
Your Cross-Country Motorcycle Trip Packing List
Pack lots of snacks and eat your heaviest meal at night.
Choosing the right music for the trip is essential. Consider taking a good book to read at night if riding alone.
Get a good pair of earplugs to protect your ears and a cooling vest if you're riding during the summer.
Also, be sure to take:
Helmet

Rain gear

Extra gloves

Heated clothing

Weather band radio

Appropriate riding gear

Tire Plug Kit

Road flares
Your Cross-Country Motorcycle Trip Route
Remember, interstates will get you there quicker, but local routes can be a lot more fun. Map out your entire route and program it into your GPS. Plot your route on a detailed map and stash it in your stuff to make sure you have it as a backup.
Making You Cross-Country Motorcycle Trip Memories
Ending your trip in an interesting location makes for a great finishing touch. Taking lots of pictures or videos can help you capture many incredible moments you can share later.
Consider blogging or Tweeting along the way. You can even geotag your photos and upload them. Decide if you're going to camp out, stay in hotels, or some combination of the two. If you plan on camping, pick your spots wisely. Taking the trip between May and October may be best in terms of weather.
Riding a motorcycle cross country is a fantastic experience. It's a chance to see the country in a way few people do. Stopping at sunset and leaving just after sunrise lets you take in more sights during your daylight hours. Be sure to only drink alcohol when you're done riding for the day. Plan properly, ride safely and you'll have the trip of a lifetime.
Southeast Financial specializes in motorcycle financing and insurance, contact us today for any help.